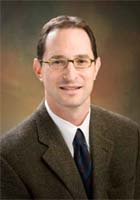 Address:
467 Pennsylvania Avenue
Suite 202A
Fort Washington, PA 19034
360 Middletown BLVD
Oxford Square
Langhorne, PA 19047
Dr. Barmat is an attending physician in reproductive endocrinology and infertility at Abington Memorial Hospital in Abington, Pennsylvania, director of Coculture and the Donor Egg Program at Abington Reproductive Medicine and director of the Division of Reproductive Endocrinology and Infertility at Albert Einstein Hospital. He is an Assistant Professor of OB/GYN at Temple University School of Medicine and an adjunct associate professor at Jefferson Medical College as well.
---
Procedures performed by Dr. Barmat:
Female and male infertility
In vitro fertilization (IVF)/ICSI
Autologous Endometrial Coculture
Advanced mircolaparoscopy (2mm laparoscope)
Advanced hysteroscopy
Congenital uterovaginal tract anomalies
Endometriosis
Recurrent miscarriage
Robotic Surgery
Menopause
Donor egg
---
An accomplished reproductive endocrinologist, surgeon, and scientific researcher, Dr. Barmat has developed and conducted extensive research on the use of Autologous Endometrial Coculture (growth of embryos on a layer of the patient's own uterine lining cells) to improve in vitro fertilization (IVF) pregnancy rates. He also is involved in such research initiatives as identifying uterine markers of implantation, exploring the effects of hydrosalpinges on IVF outcome and pinpointing genetic causes of premature ovarian failure. In addition, he has considerable expertise using advanced hysteroscopic procedures to remove uterine fibroids, polyps, septums and intrauterine adhesions. Dr. Barmat is now one of only a handful of reproductive surgeons in the tri-state area able toperform robotic surgery.
Dr. Barmat has written and published extensively in the areas of assisted reproduction, ovulation induction, endometriosis and dysmenorrhea and has received numerous honors and awards from both local and national medical societies.
Dr. Barmat is also on the boards of the Philadelphia Area Reproductive Endocrinology Society and Philadelphia Obstetrical Society.
---
Medical school: Temple University School of Medicine
Residency: Obstetrics and Gynecology, Albert Einstein Medical Center
Fellowship: The New York Hospital-Cornell University Medical Center Division of Reproductive Medicine and Infertility
Board certification: American Board of Obstetrics and Gynecology in Obstetrics and Gynecology and subspecialty Board certified in Reproductive Endocrinology and Infertility
Society memberships: American College of Obstetrics and Gynecology, American Society for Reproductive Medicine, Philadelphia Area Reproductive Endocrinology Society, Philadelphia Obstetrical Society, American Association of Gynecologic Laparoscopists
Hospital affiliations: on staff at Abington Memorial, Doylestown, Holy Redeemer, Lower Bucks, Albert Einstein and Jeannes Hospitals, Grand View Hospital, Central Montgomery Medical Center
For more information on Dr. Barmat, visit www.abingtonreproductivemedicine.com