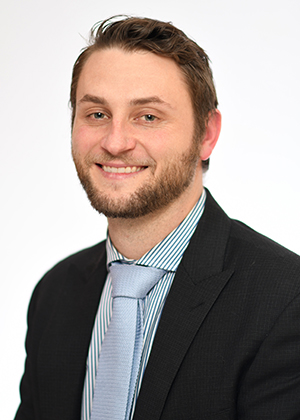 Address:
1800 Byberry Road
Ste 1203
Huntingdon Valley, PA, 19006
Dr. Dean Laganosky is committed to providing personalized and compassionate care to his patients with expertise over a broad range of urologic conditions. A native of Wilmington, DE, he completed his undergraduate training at Haverford College near Philadelphia. He received his medical doctorate from Jefferson Medical College where he was the recipient of a number of accolades including induction into the Hobart Amory Hare Honor Society and Gold Humanism Honor Society. He completed his residency training at Emory University in Atlanta, GA. While at Emory, he was recipient of the prestigious William H. Cooner Award, presented to the individual who best exemplifies compassion in patient care delivery, and he continues to be dedicated to providing comprehensive urologic care with a humanistic focus.
Dr. Laganosky's specialty interests include minimally invasive genitourinary surgery, urologic cancer treatment (including kidney, prostate, bladder, ureter, penile and testis cancers), urinary stone disease, minimally invasive treatment of voiding dysfunction and enlarged prostate (including UroLift), men's health disease and general urology. He offers a broad range of treatment approaches tailored to his patient's needs including robotic, laparoscopic and endoscopic management options.
AREAS OF EXPERTISE
• Minimally Invasive Genitourinary Surgery (including Robotics, Laparoscopy, Endourology)
• Urologic Oncology (including cancer of the kidney, prostate, bladder, ureter, penis and testis)
• Urinary Stone Disease (including preventative, medical and surgical management)
• Voiding Dysfunction and Enlarged Prostate Management (including UroLift)
• Men's Health Disease and Erectile Dysfunction
• General Urology
UNDERGRADUATE EDUCATION
• Haverford College (Haverford, PA)
MEDICAL DEGREE
• Jefferson Medical College (Philadelphia, PA)
RESIDENCY
• Emory University School of Medicine (Atlanta, GA)
ASSOCIATIONS
• American Urological Association