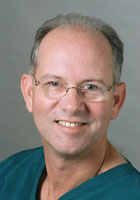 Specialty:
Colon and Rectal
Colonoscopy
Address:
Levy Medical Plaza
1235 Old York Road
Abington, PA 19001
1650 Huntingdon Pike
Suite 309
Meadowbrook, PA 19046
Joseph Nejman graduated from Temple University with a B.A. before attending the Temple University School of Medicine. He completed his internship and residency in general surgery at Abington Memorial Hospital and a fellowship in colon and rectal surgery at Ferguson Clinic in Grand Rapids, Michigan. He is licensed in the states of Pennsylvania and Michigan to practice medicine. He is certified by the American Board of Surgery and the American Board of Colon and Rectal Surgery.
---
Procedures performed by Dr. Nejman:
Colonoscopy
Anal Procedures
Hemorrhoid Surgery
---
Dr. Nejman's surgical staff appointments include Abington Memorial Hospital and Holy Redeemer Hospital. He is appointed as a clinical instructor in surgery at Temple University School of Medicine.
Dr. Nejman is a fellow of the American College of Surgeons, the Pennsylvania Society of Colon/Rectal Surgeons and the American Society of Colon/Rectal Surgeons. He is a member of the Pennsylvania Medical Society, Montgomery County Medical Society, Society of American Gastrointestinal Endoscopic Surgeons, Ferguson Surgical Society, and Northeastern Society of Colon and Rectal Surgeons.
For more information about Dr. Nejman, visit www.colonandrectalassoc.com