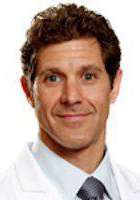 Specialty:
Orthopedic Surgery
Address:
727 Welsh Road
Suite 103
Huntingdon Valley, PA 19006
Dr. Schwartz is a local resident of Abington Township who attended Germantown Friends School, and received his Bachelor of Arts degree from Lehigh University.  He then graduated from Philadelphia College of Osteopathic Medicine, completed his orthopedic residency at PCOM, and a sub-specialty fellowship in adult joint reconstruction (Total Joint Hip and Knee Repalcement) at the University of Pennsylvania. Dr. Schwartz is board certified and fellowed in orthopedic surgery by the American Osteopathic Board of Orthopedic Surgery and is accredited in hip and knee reconstruction by the American Academy of Orthopedic Surgery.
Dr. Schwartz is published in the field of general orthopedics as well as hip and knee reconstruction, is a member of local and national Orthopedic Societies, and lectures on hip and knee replacements.
As a fellow of the American Osteopathic Board of Orthopedic Surgery, Dr. Schwartz serves as an Item Writer in the field of hip and knee reconstruction for the Part I written examination of the national AOBOS certification / recertification, and is a Senior Board Examiner for the part III AOBOS clinical certification exam.
Dr. Schwartz practices general orthopedic surgery with a specialty in minimally invasive joint replacements, complex primary joint arthroplasty and revision hip and knee reconstruction. He is a leader in joint replacements, utilizing innovative technologies and techniques to optimize surgical outcomes and promote rapid recovery. Dr. Schwartz is a partner in the practice of Pennsylvania Orthopedic Associates and has staff privileges at The Huntingdon Valley Surgical Center and Holy Redeemer Hospital and Surgical Center.