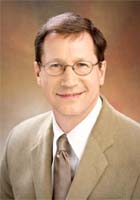 Address:
467 Pennsylvania Avenue
Suite 202A
Fort Washington, PA 19034
360 Middletown BLVD
Oxford Square
Langhorne, PA 19047
Dr. Somkuti is an attending physician at Abington Memorial Hospital in Abington, Pennsylvania, and Medical Director of the In Vitro Fertilization (IVF) Program at the hospital's Toll Center for Reproductive Sciences. He also is a clinical assistant professor at Jefferson Medical College, a visiting scientist in the Department of Biology at Lehigh University and associate professor in the Department of Obstetrics, Gynecology and Reproductive Sciences in the School of Medicine at Temple University.
---
Procedures performed by Dr. Somkuti:
Female and male infertility and
reproductive endocrinology
IVF and ICSI
Advanced Laser laparoscopy
for endometriosis
Pediatric and adolescent
gynecology/endocrinology
---
The recipient of numerous research publication awards from the American Society for Reproductive Medicine and the American College of Obstetricians and Gynecologists, Dr. Somkuti has extensive experience and expertise in surgical and medical treatments of infertility, laser surgery and IVF. His research pursuits range from understanding endometriosis and its effects on implantation to exploring connections between fertility and the environment.
---
Medical school: the University of North Carolina at Chapel Hill School of Medicine
Graduate school: Ph.D. in reproductive biology, Duke University
Residency: Obstetrics and Gynecology, Duke University
Fellowship: Reproductive Endocrinology and Infertility, North Carolina Memorial Hospital the University of North Carolina at Chapel Hill
Board certification: American Board of Obstetrics and Gynecology in Obstetrics and Gynecology and subspecialty Board certified in Reproductive Endocrinology
Society memberships: American Society for Reproductive Medicine, American College of Obstetrics and Gynecology, American Society of Andrology, Robert A. Ross Obstetrical and Gynecological Society, Bayard F. Carter Obstetrical and Gynecological Society, Philadelphia Area Reproductive Endocrine Society, Philadelphia Obstetrical Society
Hospital affiliations: on staff at Abington Memorial, Doylestown, Holy Redeemer, Lower Bucks and Albert Einstein Hospitals, Grand View Hospital and Central Montgomery Medical Center
For more information on Dr. Somkuti, visit www.abingtonreproductivemedicine.com